Stopping Malaria From Killing Children is a Matter of Urgency – Opinion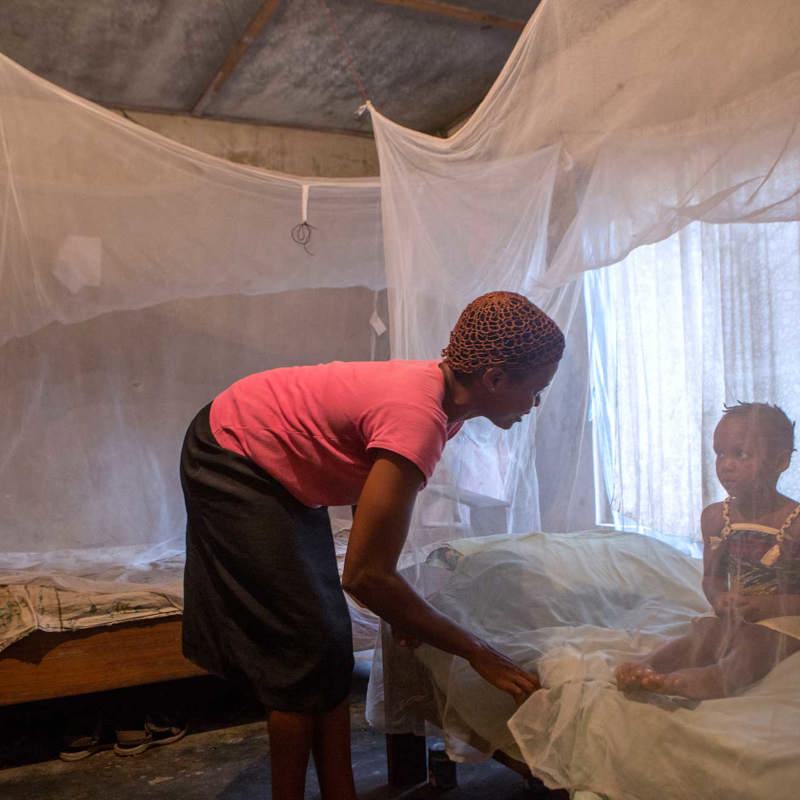 [ad_1]

I was in Kano, an ancient city in the north of Nigeria recently, visiting health facilities with Nigeria's impressive new health minister professor Muhammad Ali Pate. This week I'll be in New York, along with the leaders of nearly 200 countries and many other agency heads like me, arguing that we should do more to protect the poorest in the world from the deadliest infectious diseases.
I would love to bring those leaders to the hospitals and clinics we visited in Kano. Nothing focuses the mind like visiting a ward where 24 infants with severe malaria are fighting for their lives. There is nothing like witnessing the silent desperation of a mother. No conversation has more impact than one with the overstretched doctors and nurses struggling to save these children's lives with insufficient beds, power outages, and rudimentary oxygen supplies.
None of these children should be in hospital. Malaria is preventable and curable. Insecticide-impregnated mosquito nets, seasonal chemoprevention, and other interventions significantly reduce the risk of infection. Prompt diagnosis and treatment, delivered in the community, is highly effective at preventing severe disease. Yet in Nigeria alone, over 500 people — mainly children and pregnant women — die every day from malaria.
As the world's biggest provider of external funding for malaria, my organization, the Global Fund, invests over US$125 million a year in fighting the disease in Nigeria, working hand-in-hand with the government's National Malaria Elimination Programme, partners like the U.S. President's Malaria Initiative and the World Health Organization, as well as many civil society and community organizations. We have made significant progress. Despite Nigeria accounting for more than a quarter of malaria cases in the world, the malaria mortality rate has fallen by 55 percent since the beginning of the century. The health workers I met in Kano told us that the introduction of seasonal malaria chemoprevention had improved the situation compared to even a few years ago.
Yet no one can see so many children fighting for their lives without thinking that if this is better, it's not nearly good enough. We must do more — and do so now.
That sense of urgency intensifies when we consider all the factors fueling the threat. Climate change is changing malaria's epidemiology, affecting its geographical spread, and making it more volatile. Malaria is appearing in the highlands of countries like Ethiopia and Kenya, where previously it was too cold for the mosquitos. Extreme weather events such as cyclones and floods are causing surges in malaria infections in the most climate-exposed countries, as happened in Mozambique, Malawi, and Pakistan. Meanwhile, mosquitos are becoming resistant to the most commonly used insecticides and the malaria parasite is becoming resistant to artemisinin, the most often used treatment.
We have answers to some of these challenges, including innovative mosquito nets that are impregnated with a combination of two insecticides, and we also have the prospect of new vaccines, diagnostics and monoclonal treatments. But none of these is a "silver bullet," and they will all take time.
And they will need money. The fundamental problem with the fight against malaria is the lack of money. We spend shockingly little on this disease — maybe because the people at the sharp end of it are too young and too poor to have a voice. The total of global expenditure on malaria was US$3.5 billion in 2021, a shortfall of nearly US$4 billion, and rising.
In Nigeria, health minister Pate has been in office for less than a month, with the full support of Nigeria's President Bola Ahmed Tinubu, yet he is already moving swiftly and decisively to reinforce governance, improve coordination, and deliver better health outcomes. He is determined to upgrade the capabilities of Nigeria's 120,000 community health workers, who play a critical role in ensuring children who get malaria are diagnosed and treated quickly. Despite acute economic and fiscal challenges, the Nigerian government is increasing spending on health.
But more external funding for malaria is also vital. Many of the countries most affected by malaria — such as Mali, Sudan and Niger — are wracked with conflict. Many others, like Malawi or Mozambique, are economically constrained and heavily indebted. There's an alarming match between the list of countries most vulnerable to climate change and the list of those with the heaviest malaria burdens.
As leaders gather in New York, I suspect the children in Kano's hospitals — and the hundreds of thousands like them elsewhere — will barely make the agenda. Climate change, conflict, and even how we prepare for the next pandemic will get the headlines and focus. All these topics are important and merit global attention. But I hope that somewhere in all the debates we recognize that malaria, arguably the oldest pandemic, is still here and still killing children. That if we're serious about an equitable response to climate change we should protect the world's poorest children from the way global warming is fueling this lethal disease. And that for a fraction of the money we are spending on these other challenges, we could save hundreds of thousands of young lives.
This op-ed was first published in Newsweek.


[ad_2]