According To Government Data, Retail Inflation Reached A 5-Month High Of 7.41% In September, Whereas IIP Dropped 0.8% In August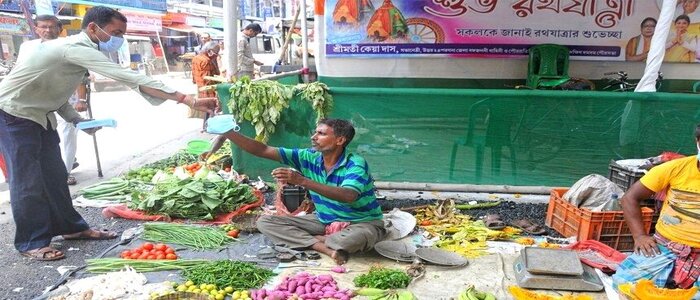 India CPI Inflation Rate September 2022, IIP Growth August 2022: The Consumer Price Index (CPI) in India jumped to a five-month high of 7.41 per cent in September, up from 7.00 per cent in August. Separately, India's manufacturing output, as measured by the Index of Industrial Production (IIP), dropped by (-)0.8% in August, according to two independent data released by the Ministry of Statistics & Programme Implementation (MoSPI) on Wednesday.
This is the ninth time the CPI figure exceeded the Reserve Bank of India's (RBI) upper range of 6%. For a five-year term ending March 2026, the government has directed the central bank to keep retail inflation at 4% with a 2% buffer on either side.
According to a recent Reuters poll of experts, the September CPI will rise to 7.30%.
The RBI mainly considers CPI data while preparing its bi-monthly monetary policy. The Monetary Policy Committee (MPC) raised the repo rate by 50 basis points (bps) to 5.90% on September 30. To combat soaring inflation, the MPC has hiked the benchmark interest rate by 190 basis points this fiscal year. Despite their action, retail inflation remains above the top tolerance limit.
The Consumer Food Price Index (CFPI), or food basket inflation, increased month on month in September to 8.60%, up from 7.62% in August, according to the data.
In September, vegetable prices increased 18.05 per cent year on year. Aside from that, spices increased by 16.88%, cereals and products increased by 11.53%, and milk and yields increased by 7.13%. Egg prices fell (-)1.79%, while fruit prices rose 5.68%.
Also Read,
Aside from food and beverages, the fuel and light sector increased by 10.39%, apparel and footwear increased by 10.17%, and housing increased by 4.57%.
Industrial output (IIP) 
In August, India's factory output, as measured by IIP, fell (-)0.8% year on year to 131.3, according to separate statistics issued by the MoSPI.
According to the report, the IIP climbed 13.0 per cent in August 2021.
According to the figures, industrial output has increased by 7.7 per cent in the fiscal year 2022-23 (April-August), compared to a 29.0 per cent increase in the same period last year.
The manufacturing and mining industries were mainly blamed for the IIP decline in August. In August, the manufacturing sector decreased (-)0.7% yearly to 131.0, while the mining sector fell (-)3.9% to 99.6. According to the MoSPI data, the electrical industry was the only one to expand by 1.4% to 191.3.
The manufacturing industry had grown by 11.1% in August of last year. The data showed that during the same month, the mining industry had increased by 23.3%, and the electrical sector had grown by 16.0%.
Also Read,