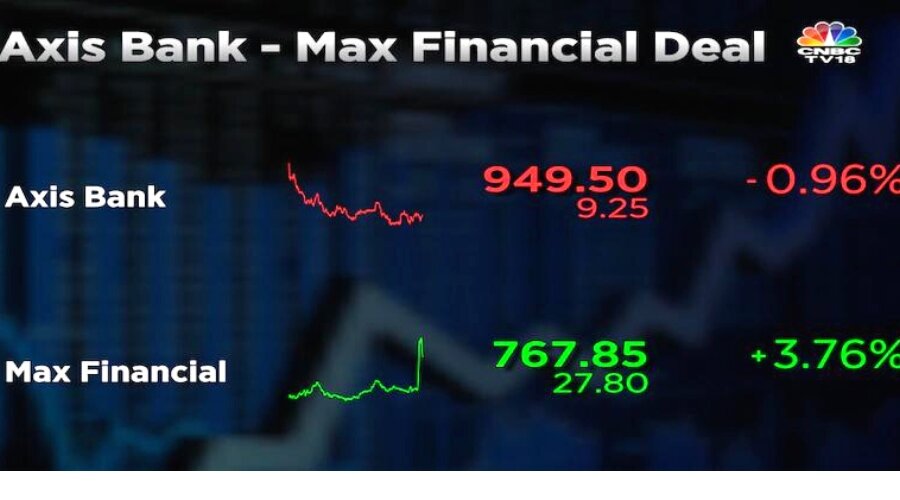 Axis Bank, a private lender, has informed the exchanges that on January 9, it entered into a revised agreement with Max Financial to buy the latter's final 7% stake.
The parties concurred that as opposed to valuation following Rule 11UA of the Income Tax Rules of 1962, the right to purchase the remaining 7% stake in Max Life will be valued at fair market value using discounted cash flow.
According to Axis Bank, Max Life followed the advice from the Insurance Regulatory and Development Authority regarding the revised agreement (IRDAI).
Axis Entities previously purchased a 12.99 percent stake in Max Life from the company for Rs 35 per share, with the option to purchase an additional 7.01 percent.
On October 19, CNBC-TV18 reported that IRDAI requested that Axis Bank and Max Life update their valuation methodology to receive approval. According to the report, IRDAI asked Axis Bank to purchase the final 7% of Max Life at "Uniform and Fair Market Value," as the company put it.
Also Read,
The Insurance Regulatory and Development Authority (IRDAI) fined Max Life Rs 3 crore and Axis Bank Rs 2 crore in October last year for rule violations in the proposed deal. The agreement was first announced in 2020, with Axis Bank proposing to buy a 29 percent stake in Max Life Insurance.
This transaction opens the door for regulatory approval of the transaction. It also ensures that Max Financial receives a higher return on its investment in Max Life. This agreement also removes the uncertainty surrounding the Axis Bank Bancassurance partnership with Max.
Max Financial Services shares are up 4% to Rs 769.30, while Axis Bank shares are down 1.4 percent to Rs 945.20.
Also Read,