Elon Musk Promises An Investigation After Twitter Is Accused Of Locking Accounts For Criticizing Zelenskyy's Speech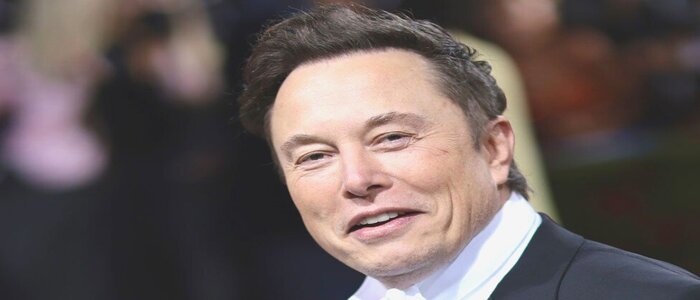 Elon Musk, CEO of Twitter, promised on Thursday to look into an issue in which Twitter appeared to suspend an account for criticizing Ukrainian President Volodymyr Zelenskyy.
"Americans: I wish we had leaders who put our country first," a Twitter user tweeted. Congress:" with a photo of Vice President Kamala Harris and House Speaker Nancy Pelosi holding a Ukrainian flag.
"We're looking into it. "That tweet does not violate the TOS," Musk tweeted after highlighting the suspension. 
BREAKING: Twitter has locked @ALX for 12 hours for posting a comment about the Ukrainian flag in Congress

Free @ALX! pic.twitter.com/DGX22NhlL4

— Jack Posobiec 🇺🇸 (@JackPosobiec) December 22, 2022
"There is a rogue employee at Twitter who is suspending people for criticizing Congress and Ukraine," Ian Miles Cheong, a former Daily Caller employee, speculated. The tweet features the same image of Harris and Pelosi holding a Ukrainian flag during Zelenskyy's speech to Congress, with the caption, "America last…"
Also Read,
On Wednesday, Zelenskyy visited President Joe Biden in Washington, D.C., and then delivered a speech to a joint session of Congress. In addition, Biden announced a $1.8 billion aid package for Ukraine, which includes Patriot missiles to defend against Russia.
Elon Musk previously stated that he would resign as CEO of Twitter once he finds "someone foolish enough to take the job." The announcement follows a poll in which over 57% of 17.5 million users said he should step down.
About Elon Musk
Elon Musk cofounded six businesses, including Tesla, SpaceX, and the Boring Company, a tunnelling startup.
He owns approximately 25% of Tesla through stock and options, but has pledged more than half of his stock as collateral for loans.
After a funding round in May 2022, SpaceX is worth $127 billion, having quadrupled its value in three years.
Boring Company, which aims to eliminate traffic, raised $675 million in April 2022 at a valuation of $5.7 billion.
After Musk disclosed a 9.1% stake and threatened a hostile takeover, Twitter's board agreed to sell the company to Musk for $44 billion in April 2022.
After Musk tried to back out and Twitter sued, the deal was finalised in October 2022. Musk now controls approximately 74% of the company.
Also Read,