Covid-19 cases have increased in China since strict restrictions were lifted earlier this month, raising concerns about the potential impact on the global economy given the country's financial clout.
After people protested against the curbs that kept the virus at bay among its 1.4 billion-strong population, China began dismantling its zero-COVID policy of lockdowns and testing — at a high cost to the world's second-largest economy.
On Tuesday, International Monetary Fund chief Kristalina Georgieva said that the loosening of controls would also "create some difficulties over the next months."
This is because the inevitable increase in infections will render more people temporarily unable to work.
How are we aware of COVID-19 cases in China?
Cases are rising across China, hospitals are struggling to keep up, and authorities admit they can no longer track cases accurately.
The National Health Commission (NHC) of China reported approximately 16,000 new COVID cases in the previous week, but the World Health Organization (WHO) believes the figure is closer to 150,000.
The WHO says it received reports of 443 deaths in the week ending Tuesday, compared to just seven officially reported by China.
"Many asymptomatic people are no longer participating in nucleic acid testing, so it is impossible to grasp the actual number of asymptomatic infected people accurately," the NHC said last week. 
How is the Chinese economy faring?
The World Bank has slashed China's growth forecasts, and retail sales have plummeted.
According to official data released on Thursday, retail sales were down in November, when China saw some of its highest infection numbers, but that was before restrictions were eased.
"In November, local outbreaks spread to the majority of provinces across the country, residents' travel decreased, and consumption scenarios were restricted," said Fu Jiaqi, a statistician with China's National Bureau of Statistics.
"Non-essential goods sales and gathering-based consumption were significantly impacted."
Julian Evans-Pritchard and Zichun Huang, economists at Capital Economics, said while the move away from zero-COVID laid the groundwork for an eventual recovery in activity, the "transition period will prove quite disruptive."
On Tuesday, the World Bank cut its China growth forecast for this year and next, citing the "ups and downs of the pandemic" and other factors such as a shaky property sector.
Also Read,
Will the surge have a negative impact on the global economy?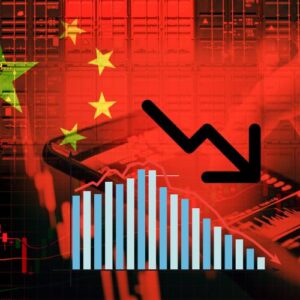 There are differing viewpoints on this.
The US has expressed concern that the surge will disrupt trade and supply chains to other countries.
Given the size of China's economy, the "toll of the virus is of concern to the rest of the world," according to US Department of State spokesperson Ned Price.
US Deputy Treasury Secretary Wally Adeyemo told Reuters on Tuesday that China's latest COVID developments and European energy shortages were "already affecting" the US economy.
However, Professor Meijun Qian of the ANU College of Business and Economics pointed out that trade tensions between the US and China have a long history.
The US President promised to re-establish his country's relationship with China, but four years later, he still hasn't convinced his "very good friend" to agree to the big new deal he's always desired.
She believes that rising cases will have no greater impact on the global economy than the zero-COVID policy.
According to Professor Qian, any potential impact on the global economy would be temporary, and easing restrictions would be a long-term positive move for trade and supply chains.
"It's always going to be better than zero-COVID, where they restricted the movement of people, and some people can't go to work at all," she said. 
"Right now, they are at least letting people go to work and school."
Impact of Covid in China on India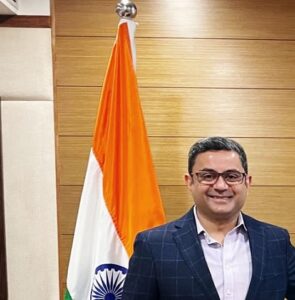 Subhrakant Panda, the newly-appointed president of the industry association FICCI, stated that there is no need for panic. Still, that caution is advised, and the Indian economy and corporates are strong enough to withstand any "short and sharp" disruption to the global supply chain.
"I believe the government is on top of things," he said, recounting how the government handled the unseen pandemic – first imposing lockdown when little was known to keep it under control, to a graded reopening of the economy, and finally to carrying out world's largest vaccination drive once the vaccines were available.
"I don't think there is a need to panic. But alertness is called for," said Panda, who is also the managing director of Indian Metals & Ferro Alloys Ltd and was head of the Covid Task Force at FICCI during the pandemic's peak.
After Beijing relaxed the 'Covid Zero' protocols that had kept the pandemic at bay, Chinese cities are reportedly seeing a surge in Covid-19 cases.
If this turns out to be a new outbreak, movement restrictions will be imposed, destabilizing the Chinese economy, which is a key pillar of global growth. As a global manufacturer, any export disruption may result in shortages, which could increase international inflation.
"From India Inc's perspective, the Indian economy and Indian corporates are resilient. When cyclical sectors are concerned, corporate balance sheets are significantly deleveraged. There is not much you can do beyond this."
"Now, if there are sectors that are China-specific, they will face disruption. One has to deal with it, and I hope that this is a short, sharp disruption, but again as I said, I would not like to speculate and look at it more from a human perspective than an industry perspective that things don't spiral out of control," he told PTI in an interview.
He claims that China plays a significant role in global supply chains. "So, yes, if there is a disruption, it will have an effect, but at this point, I would rather not speculate."
In India, the good news is that almost all adults have been double-vaccinated, and a significant number have also received booster doses.
"The government is on top of the ball by ensuring that we are monitoring new cases to ensure there is no genetic mutation," he said. "From the FICCI perspective, I hope we don't have to revive the Covid task force."
Also Read,