Subroto Roy and the Sahara Group: Architect of Dreams and Business Visionary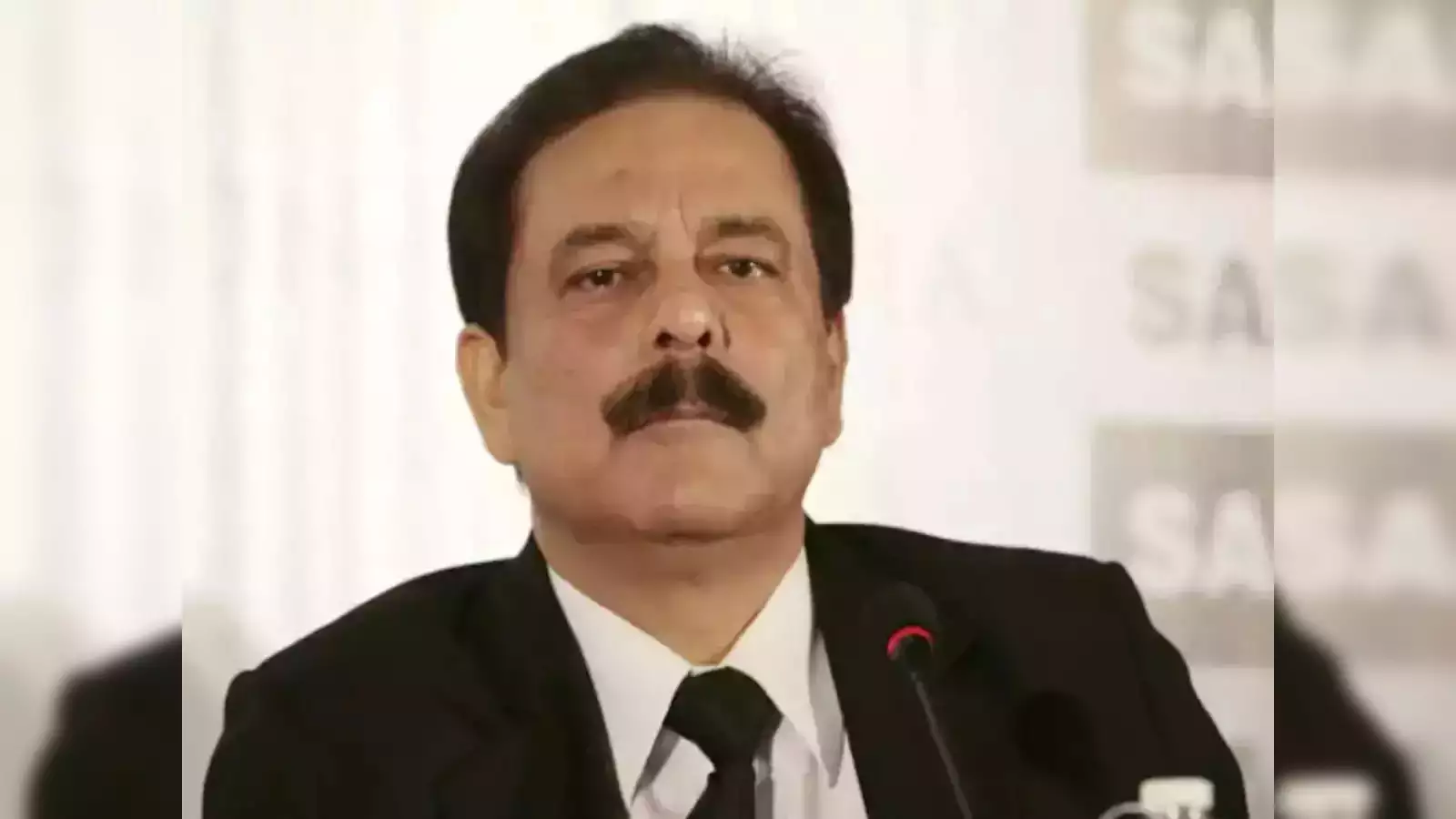 In the sprawling landscape of Indian business, one name that resonates with entrepreneurial acumen, resilience, and visionary leadership is Subroto Roy. Born on June 10, 1948, in Araria, Bihar, Subroto's journey from modest beginnings to the helm of the Sahara Group is a saga of determination, innovation, and a commitment to societal well-being.
Early Life and Education
Subroto Roy's early years were shaped by the challenges of a humble background. Despite financial constraints, he pursued education with an unwavering spirit. Armed with a degree in mechanical engineering, Subroto stepped into the professional world with aspirations that stretched far beyond the ordinary.
The Genesis of Sahara
In 1978, Subroto Roy laid the foundation for Sahara India, initially a venture in the finance sector. The embryonic stages of Sahara marked the commencement of a journey that would see the conglomerate diversify its interests and evolve into a business giant. Even at this nascent stage, Subroto demonstrated foresight, envisioning Sahara as a business entity and a catalyst for positive change.
Diversification and Expansion
Under Subroto's dynamic leadership, Sahara India underwent a remarkable transformation. The conglomerate diversified into a myriad of sectors, including real estate, media and entertainment, hospitality, retail, and more. This diversification strategy showcased Subroto's strategic acumen, positioning Sahara as a multifaceted conglomerate capable of navigating India's dynamic business landscape.
Sahara Pariwar: A Symbol of Trust and Innovation
A defining moment in Sahara's journey was the establishment of Sahara Pariwar in 1997. This move reflected Subroto's vision of creating a conglomerate that not only excelled commercially but also contributed significantly to the socio-economic fabric of India. Sahara Pariwar became synonymous with trust, reliability, and innovation, setting a new standard for conglomerates in the country.
Challenges and Resilience
The path to success was not without its challenges. Subroto Roy faced legal issues, and the Sahara Group went through a tumultuous period. Despite setbacks, his tenacity and commitment to his vision remained unshaken. The ability to navigate adversity showcased Subroto not just as a business magnate but as a leader with remarkable resilience.
Philanthropy and Social Responsibility
Subroto Roy's commitment to societal well-being manifested through Sahara's philanthropic endeavours. The Sahara Hospital in Lucknow, emphasises healthcare, and the Subroto Roy Sahara Stadium in Pune, contributing to sports development, exemplify his dedication to social responsibility. These initiatives weren't just about corporate social responsibility but about creating a lasting impact on communities.
Sahara's Influence in Cricket
A notable chapter in Sahara's history was its association with Indian cricket. Sahara India Pariwar became the main sponsor of the Indian cricket team, a move that transcended conventional corporate sponsorship. It significantly boosted the team's morale and contributed to elevating the Sahara brand to new heights. Sahara's involvement in cricket showcased Subroto's vision of aligning business interests with national pride and passion.
Legal Challenges and Rebuilding
The Sahara Group, under Subroto's leadership, faced legal challenges that drew significant attention. However, the subsequent period saw efforts to rebuild and redefine the group's trajectory. The challenges posed an opportunity for introspection and strategic restructuring. Subroto's leadership during this turbulent phase showcased not only his resilience but also his ability to adapt and evolve.
Legacy and Enduring Impact
Subroto Roy's journey is still unfolding, but his legacy is already deeply etched in the annals of India's corporate history. The Sahara Group stands as a testament to his vision, a conglomerate that mirrors the dreams of a man who rose from the dust of adversity to build an empire that touched the lives of millions.
Subroto Roy, the visionary founder of the Sahara Group, is a quintessential example of how determination, foresight, and a commitment to social responsibility can shape the destiny of an individual and an organization. His journey from humble beginnings to the pinnacle of corporate success reflects not only personal triumphs but also the transformative power of a dream. As Sahara continues to evolve and make significant contributions to various sectors, Subroto Roy's legacy remains an enduring beacon of inspiration for aspiring entrepreneurs and business leaders in India and beyond.