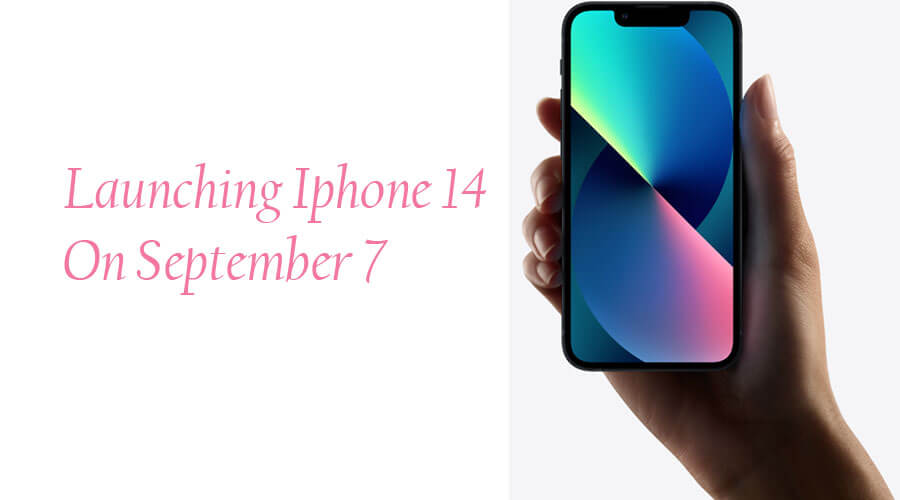 Apple has formally announced the launch event for its next iPhone and set the date for September 7. It is expected that the iPhone maker will unveil the new iPhone 14 series. According to reports, the lineup for this year is expected to include upgradation of four models – the iPhone 14, iPhone 14 Pro, iPhone 14 Pro Max, and an iPhone 14 Max in place of the iPhone 14 mini.
reports that have emerged so far claim that the Max will essentially have a large 6.7-inch display but not the high price tag of the Pro Max models. the price could still be higher compared to the iPhone 14, said reports, which would make the latter the most affordable model in this year's lineup.
Also, Read Apple Intends to Reduce the iPhone 14 Production
For an iPhone enthusiast who is in the market for getting themselves a new iPhone, the iPhone 14 could be an ideal one.  According to reports, the new standard model of the iPhone is expected to be similar to the iPhone 13. Listed below are seven things that have emerged from leaked reports about the iPhone 14 prior to its unveiling on September 7.
The iPhone 14 is predicted to have a striking resemblance to the iPhone 13 series, while the Pro models only expected to receive a significant design upgrade. That would essentially mean that customers could expect the phone to have the same dual rear camera module and notch at the back as before.
Similar to iPhones launched by Apple last year, the iPhone 14 is rumoured to have a glass back with aluminium frames.
Further, the latest iPhone series phones is also expected to come with the same 6.1-inch OLED display, but it may support a higher refresh rate. In place of the 60Hz display as available on the iPhone 13, the new screen could refresh at 90Hz.
The iPhone 14 is expected to be powered by the same Bionic A15 chipset that powers the entire iPhone 13 lineup. Numerous manufacturers of Android smartphones are already doing this, providing an older chip with the standard model while using a new chip with their premium models.
The iPhone 14 series will undoubtedly ship with the latest iOS 16 operating system.
The soon to be unveiled iPhone 14, like the iPhone 13, is reported to have a dual camera setup at the back. It is reported that one of the latest iPhones  will come with the same 12-megapixel primary camera as before, but this one may have a new ultra-wide-angle camera.
iPhone lovers and those looking to upgrade their older models of iPhones could also see some additional and new camera features or an improved cinematic mode, which is still unavailable on iPhone 12 and earlier.
Also, Read Visa Tokens Outnumber Physical Visa Cards in Circulation