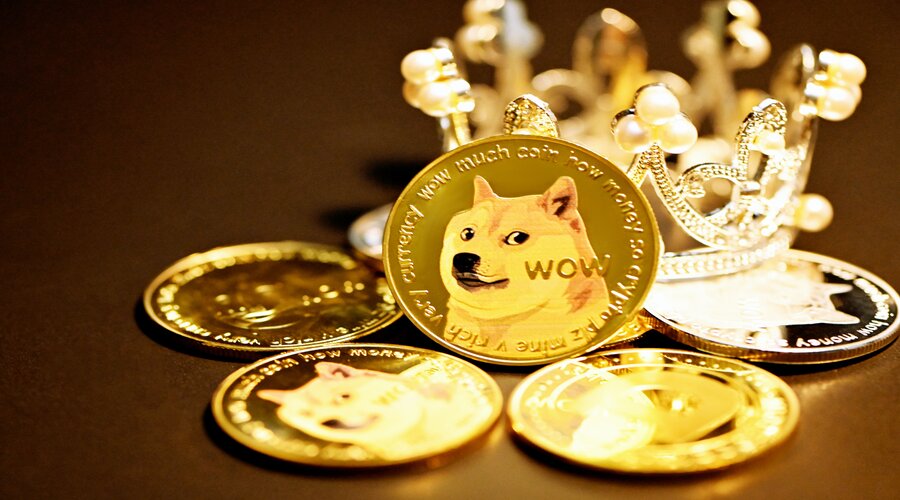 The price of Dogecoin has fared much better compared to most of the top crypto assets available during the drastic crypto slump of 2022.
With a decline of "just" 58% this year, DOGE is the third-best performer among the top ten, trailing only XRP and BNB, which experienced declines of 57.2% and 53%, respectively.
Bitcoin, Ether, Cardano, and Polygon have all lost significantly more over the past 12 months when compared to the top 10 assets in market capitalization, according to data from Crypto Bubbles: 65.1%, 67.8%, 80.9, and 68.8%, respectively.
Avalanche, Polkadot, Solana, and Uniswap, which have all declined by 84%, 93.8%, 70.3%, and 89.9%, respectively, rank well behind DOGE among the top 20 brands.
The majority (54%) of DOGE holders are currently in the black at the current price of $0.07, while 3% are breaking even, and 43% are in the red, according to data from Intotheblock (ITB).
ITB's calculations are based on calculating the typical token purchase price in its monitored wallets and comparing it to the current value of the specified asset.
Compared to other assets, ITB data shows that 46% of Bitcoin and 47% of Ethereum holders are currently in the black at the time of writing, demonstrating that the meme coin has done well despite its turbulent past.
Also Read,
Except for recent rumors that DOGE might one day be integrated with Elon Musk's Twitter, there has yet to be much to cause excitement about Dogecoin's future performance or significant news for the network.
In contrast, Ethereum reduced its energy usage by 99% this year with numerous layer 2 projects, allowing it to scale. Fundamentals lack the influence of memes.
Despite community efforts this year to create a complete ecosystem of blockchain games, nonfungible tokens, and a metaverse platform, DOGE's meme coin rival Shiba INU has also needed help.
According to ITB, the token is down 76.1% over the last 12 months, with only 14% of holders making money, 4% breaking even, and 82% losing money.
According to data from CoinGecko, DOGE is currently the eighth-largest cryptocurrency asset in market cap with $10.1 billion, while SHIB is ranked No. 17 with $4.8 billion.
However, anonymous lead developer Shytoshi Kusama has hinted that there might be a new partnership regarding the Shibarium project, which could be good news for the SHIB community.
Future Ethereum Layer 2 scaling solution Shibarium will house the metaverse platform, games, and decentralized exchange for the ecosystem.
The recent update to Shytoshi Kusama's bio read, "WE are not alone," and their location was set to "With a new fren… guess who?"
This came after their 865,400 followers received the following tweet on Christmas Eve: "Wen Shibarium? Please know it will come very soon*, but not during a crucial time for people to spend with their family (or the resulting New Years' party time). Enjoy these next days; next year is important for humanity."
Also Read,