Pick N Pay Grocery Chain In South Africa Plans To Allow Customers To Pay With Bitcoin Nationwide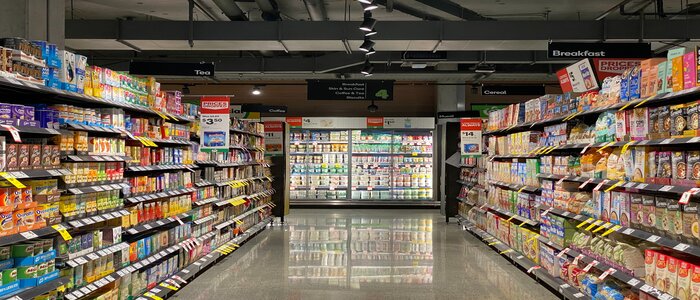 One of the biggest supermarket chains in South Africa, Pick n Pay, plans to let its consumers use Bitcoin to pay for merchandise across its locations.
Following years of testing in a few stores, Pick N Pay intends to expand its cryptocurrency payments service to all of its locations in the coming months, according to a report from South African tech news outlet Tech Central. The grocery store chain supposedly began trying out Bitcoin as a mode of payment in Cape Town almost five years ago, but the effort was thwarted because of high costs and long transaction wait times.
Now consumers of the company will be able to use "trusted apps" on their smartphones to pay up for merchandise with cryptocurrency using the nationwide rollout or by scanning a QR code and agreeing to the rand conversion rate at the time of purchase.
According to the report, Chris Shortt, the group executive for IT at Pick n Pay, stated that due to the development and evolution of cryptocurrency technology over time, it is now possible to "provide an affordable service for high volume, low-value transactions that will promote financial inclusion in South Africa."
Also Read,
Throughout its pilot program, Pick n Pay reportedly collaborated with Electrum and CryptoConvert to enable customers to make payments using the bitcoin lightning network.
South Africa is leading the way when it comes to the adoption of cryptocurrencies in the African continent.  
By defining crypto assets in the nation as financial products, South Africa's Financial Sector Conduct Authority (FSCA) amended its financial advisory in October, enabling the sale of cryptocurrencies by domestic and foreign South African-licensed financial service providers.
South Africa was ranked 30th globally for cryptocurrency adoption according to Chainalysis' 2022 Global Crypto Adoption Index, which was released in September. According to various estimates, between 10 and 13 percent of South Africans are crypto investors.
Also Read,