What's Behind the Indian Government's Mandate To Include Navigation System NavIC On All Smartphones?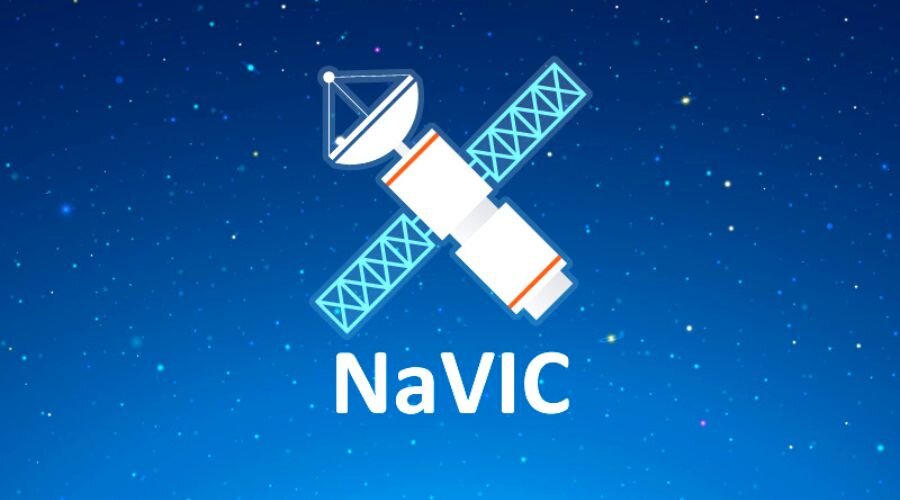 The Indian Government has made it mandatory for all smartphone makers in India to install NavIC in all of their smartphones starting January 1, 2023. 
NavIC navigation system developed by the Indian Research Space Organization (ISRO) aimed for military and commercial purposes.
At this juncture, it is pertinent to understand why this is being pushed by the Government and the subsequent consequences for smartphone makers to comply with this mandate, given that the companies may have already planned a significantly large number of launches. 
How NavIC works?
ISRO designed India's satellite system, NavIC. Its development began in 2006. At the time, the approved budget was $174 million, with a completion date of 2011. However, NavIC finally went live in 2018.
Simply put, India has placed 8 satellites in the sky that cover the entire Indian landmass and extend up to 1,500 kilometres beyond its borders. Now, all of these satellites that cover the entire Indian landmass ensure superior position accuracy to GPS or GLONASS, with claims of maps displaying less than 10 meters in its primary service area. According to experts, this accuracy is possible due to the dual frequency bands, namely the L5-Band and the S-Band, that this system utilizes.      
Because of the dual frequency bands, NavIC promises to be more accurate than GPS. However, GPS is a global navigation system that relies on 31 satellites that orbit the Earth twice daily. NaVIC currently relies on only seven satellites to cover India and its surrounding areas.
The primary distinction between these systems is the serviceable area covered. GPS serves users worldwide, and its satellites circle the Earth twice daily, whereas NavIC is currently only available in India and surrounding areas.
Also Read,
What is exactly the government order for smartphone makers? 
 The Government has mandated that smartphone manufacturers include NavIC on all smartphones launched in 2023. Even so, NavIC is already present on many phones. Approximately 300 phones with the NavIC are currently on the market in India, with the Realme X50 Pro being the first to do so in February 2020.
According to experts, the main reason for the Government of India making NavIC mandatory for smartphones in India is that it fits the Government's mission of "Atmanirbhar Bharat."
Furthermore, experts say that the Government believes India should not be dependent on external navigation systems, even though they may be better because respective nations' defence agencies control foreign navigation systems. As a result, there is always the possibility that civilian services will be degraded or refused if a situation occurs, which should not be the scenario in the case of NavIC because India completely controls it.
How does this impact smartphone makers?
While it is being argued that the period for smartphone makers to incorporate this navigation system is quite short, the Indian Government has been pressing for this change for a long time. 
On this occasion, however, the Government has set a deadline for implementation. According to industry sources, the Government has already held private meetings with a few smartphone makers to press them to include NavIC in their devices. While this may not seem an unreasonable move by the Government for some, others, including some smartphone makers, argue that implementing the mandate is not an easy task.
According to smartphone manufacturers, many other components, besides a phone's processor, are necessary for NavIC to work on a smartphone. However, a few select chipsets on the market support NavIC, including this year's top-of-the-line Snapdragon 8 Gen 1 SoC.
While it remains to be seen whether the already expensive flagship phones powered by top-of-the-line chipsets will become even more expensive due to the NavIC inclusion, it has been argued that smartphones in the budget and mid-range segments will undoubtedly see a price increase as a result of this inclusion. This is due to the high cost of dual-band chipsets and a global chip shortage.
What does the Government want to achieve in the end?
The end goal is straightforward. The Government of India wishes to reduce and eliminate India's dependence on foreign satellite navigation systems. The ultimate goal for NavIC is arguably to become a standard global navigation system capable of competing with GPS and GLONASS. NavIC is currently only used for services such as public vehicle tracking or providing emergency alerts in areas with no terrestrial network connectivity, such as at sea, among other things. The next objective is to make NavIC commercially available to the general public.
Also Read,