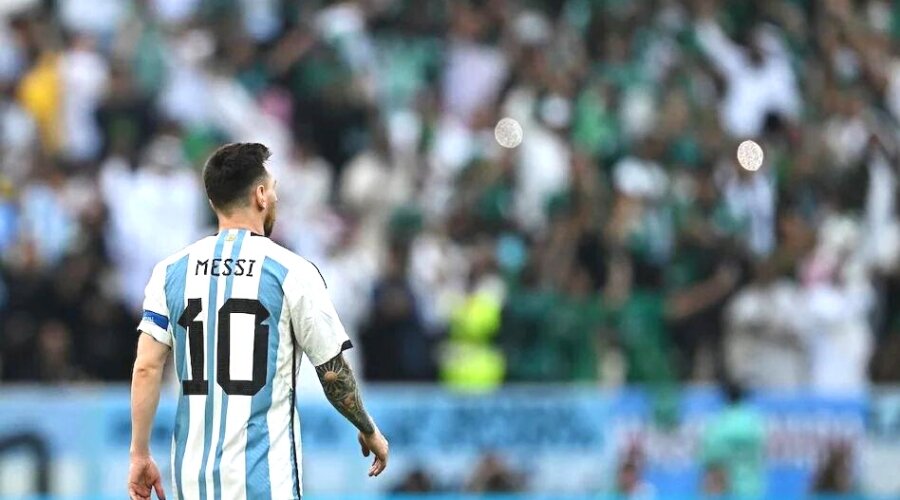 The shocking defeat of the Argentine national football team at the hands of Saudi Arabia in the opening match of the FIFA World Cup has lowered the value of the Argentine Football Association Fan Token (ARG), in line with the nation's die-hard soccer fans' expectations.
According to Coingecko data, the ARG token was priced at $7.21 at the start of the match, but the poor performance of the Lionel Messi-led soccer team caused the token's price to fall 31% to $4.96 by the end of the match before rising to $5.22 at the time of writing.
In comparison, the floor price of "The Saudis," a Saudi Arabian-themed nonfungible token (NFT) collection unrelated to the soccer team, jumped 52.6% from 0.196 Ether to 0.3 ETH over the same period before settling at 0.225 ETH, or around $250.
According to OpenSea data, the collection's sales volume increased by 990% in the last 24 hours, reaching 24.5 ETH.
Despite the build-up to the FIFA World Cup, which began on November 20, cryptocurrency research firm Delphi Digital noted that the fan engagement platform Socios' native token, Chiliz (CHZ) and other soccer-based tokens representing participating nations, have also cooled off significantly in recent days. 
CHZ is an ERC-20 token native to Socios, a blockchain-driven fan engagement platform that has significantly contributed to the sports-fan token boom.
Many soccer-related tokens are powered by Socios, which has partnerships with some of the world's largest soccer clubs, including Barcelona F.C., Paris Saint-Germain F.C., and Manchester City F.C.
Also Read,
While the tokens do not represent team ownership, they allow buyers to vote on some decisions made by sponsoring teams and gain access to certain rewards.
Popularity for fan-based tokens has recently increased in the sporting industry, with token sales volumes frequently increasing by more than 250% month on month since January 2022.
Even though the tokens were not intended for this purpose, some seemed to have regarded them as an indirect way to gamble on the success of such teams.
Apart from the success of soccer teams on the field, the tokens are influenced by factors that range from the regular peaks and valleys of crypto markets and breaking news incidents.
For example, the recent FTX collapse caused the price of CHZ to fall by nearly 40% following reports of the exchange's liquidity issues and impending bankruptcy.
Algorand, an innovative contract platform, became the first official blockchain-based sponsor of the FIFA World Cup in May, which is set to conclude on December 18.
Also Read,