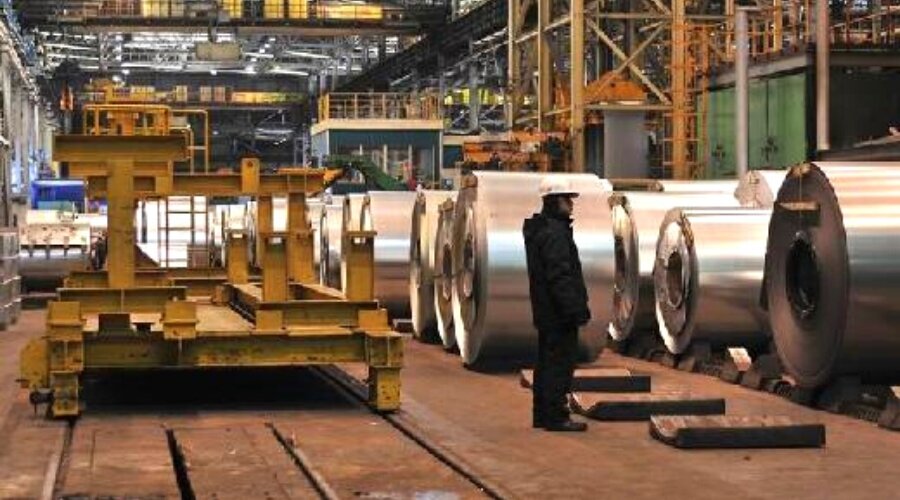 At 09:39 a.m. on the BSE, Rama Steel Tubes shares were locked at the 10% upper circuit at Rs 38.15, as the stock turned ex-date for bonus issue in the ratio of 4:1, i.e., 4 bonus shares for every 1 share held on the record date.
The company's board of directors set the record date for determining whether shareholders are eligible to receive bonus shares as Friday, January 6, 2023.
According to data from the exchanges, 222,000 shares were traded in total, and 2.36 million shares have pending buy orders on the NSE and BSE.
The iron and steel products company's stock traded at a record high. After the business achieved its highest sales volume of 53,216.16 tonnes in the December quarter, it increased by 15% over the past week (Q3FY23). In contrast, the S&P BSE Sensex experienced a week-long decline of almost 1%.
The company has previously approved dividing its equity shares from a face value of Rs 5 to a face value of Rs 1 starting on August 25, 2022.
The stock has increased 74% over the last three months, compared to the S&P BSE Sensex's 4% increase. Additionally, it has increased 142% over the previous six months compared to the benchmark index's gain of 12.5%.
Also Read,
The company's board granted Shankar Sharma, an investor, 1.625 million convertible warrants on a preferential basis on October 12, 2022, at an issue price of Rs. 112.50 per warrant (plus a premium of Rs. 111.50).
In India and worldwide, Rama Steel Tubes specializes in producing and trading steel tubes, pipes, and galvanized iron pipes. The business focuses on opportunities for business growth from government initiatives like "housing for all," "affordable housing," "smart cities," "Swachh Bharat," "NAL Se JAL," "Jal Shakti," "Rajiv Gandhi Grameen Vidyutikaran Yojana," "Deen Dayal Upadhyaya Gram Jyoti Yojana," and others.
The business is also entering a number of niche markets, including supplying steel pipes and tubes to city gas distribution systems and solar energy power plants.
A wide variety of pipes and tubes (such as black pipes, galvanized pipes, telecommunication transmission towers, and substation structures), cold rolled coils and sheets, and structural engineering products are among the many offered by Rama Steel Tubes. Due to the capacity ramp-up, the sales volume has also significantly increased this year.
ICRA assigned ICRA BBB ratings with a stable outlook to the instruments of Rama Steel Tubes on January 4, 2023.
Also Read,