ED Raids Razorpay, Paytm, And Cashfree Premises; Paytm Says No Link With Chinese Loan Merchants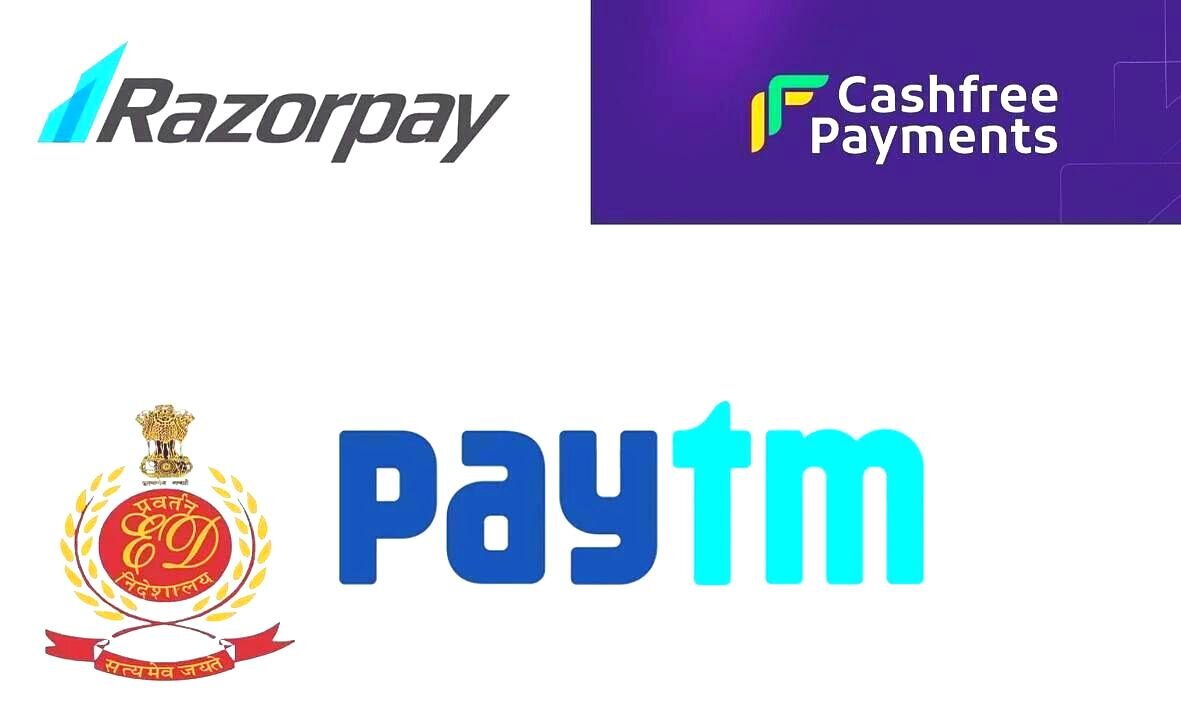 The ED claimed it raided six Bengaluru-based online payment gateways, including Razorpay, Paytm, and Cashfree, for alleged irregularities in mobile app-based loans "managed" by Chinese people.
Paytm said on Sunday that the Enforcement Directorate (ED) conducted searches at various locations in Bengaluru on merchants who were independent firms and not Paytm-related entities.
One97 Communications, which runs under the Paytm brand, denied any connection with the merchants under investigation by the Enforcement Directorate in the Chinese loan app issue.
The searches, which began on Friday as part of an ongoing investigation, are still ongoing, according to the agency. The federal investigation agency further stated that it seized Rs 17 crore in funds held in "merchant IDs and bank accounts of these Chinese persons-controlled companies during the raids."
These payment gateway companies have been targeted by the ED since 2020, shortly after the COVID-19 outbreak broke out in the country.
The ED began an investigation under the criminal sections of the Prevention of Money Laundering Act (PMLA) after some cases of gullible debtors committing suicide came to light from various states, with the police claiming they were pressured and harassed by these loan apps (application) companies by making their personal information available on their mobiles and using high-handed methods to threaten them.
Also Read:
It was claimed that the corporations collected all of the loan-personal taker's information while installing these applications on their smartphone, even though their interest rates were "usurious." Regarding the current case, the ED stated that the "modus operandi" of these businesses was to employ fake documents of Indians and make them dummy directors, resulting in the creation of "proceeds of crime."
The organizations under investigation were creating proceeds of crime through multiple merchant IDs/accounts registered with payment gateways/banks. According to the agency, they were also not working from the addresses listed on the MCA website/registered address.
The ED investigation revealed that these firms had "fake" addresses. This money laundering case relied on at least 18 FIRs filed by the Bengaluru Police cyber crime station against "numerous entities/persons in link with their active participation in extortion and harassment of the public who had availed small amount of loans through the smartphone apps being run by those entities/persons," according to the ED.
According to a Cashfree representative, the company worked diligently with the ED operations, supplying them with the relevant and appropriate information on the same day of the inquiry.
"Our operations and onboarding processes follow the PMLA and KYC guidelines, and we will continue to do so," the representative stated.
According to a Razorpay representative, a few of its merchants were being probed by law officials around a year and a half ago.
Also Read: