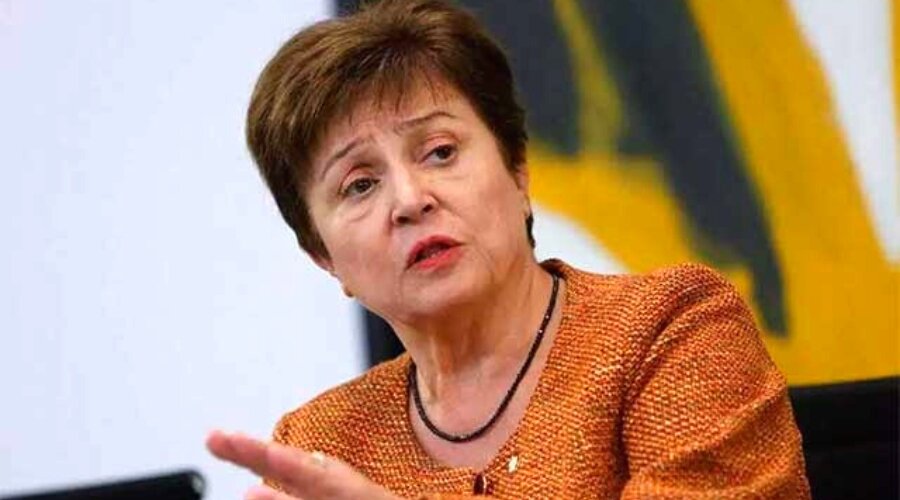 Recession: The year 2023 will be far more difficult than the previous one, as the world's main engines—the United States, China, and Europe—may face severe chaos amid the ongoing Russia-Ukraine war and the COVID-19 pandemic. According to Kristalina Georgieva, managing director of the International Monetary Fund (IMF), almost a third of the global economy will be in recession this year.
She stated on the CBS Sunday morning news program Face the Nation that the ongoing war and the emergence of the new COVID wave in China have impacted the economy. "We anticipate that one-third of the global economy will be in recession. Even in non-recessionary countries, it would feel like a recession for hundreds of millions of people, "She stated.
2023 will be a difficult year for the world. The silver lining is we can use it to transform economies & accelerate change that's good for our climate, good for growth. At the IMF, we recognize our responsibility to be a force for good. Watch the event: https://t.co/Yv1TvfCytH pic.twitter.com/lsrXDDLNyy

— Kristalina Georgieva (@KGeorgieva) December 29, 2022
Notably, the IMF Chief had previously issued a similarly dire forecast in October of last year, when she had cautioned that the war and any potential outbreak of the deadly virus could plunge the world into a recession.
Also Read,
Recession: China will face difficult times
China, the second-largest economy in the world, will grow at or below the rate of the overall economy, according to Georgieva. If China achieves the projected growth rate, Beijing's growth rate will deviate from the average trend for the first time in 40 years. She asserted that the ultra-strict zero-Covid policy dismantling by Chinese President Xi Jinping was the primary factor in the collapse.
She predicted that the coming months would be difficult for China, which would negatively affect the country's growth and that of the region and the entire world.
Georgieva also cautioned that inflation might persist due to the "fragmentation′′ of the global economy into rival political blocs. Production might become less effective and more expensive if companies move their supply chains away from China due to geopolitical tensions. Raising interest rates at the central bank also had little impact. "We would all be poorer if we lost the advantages of a more integrated global economy," she said.
Also Read,