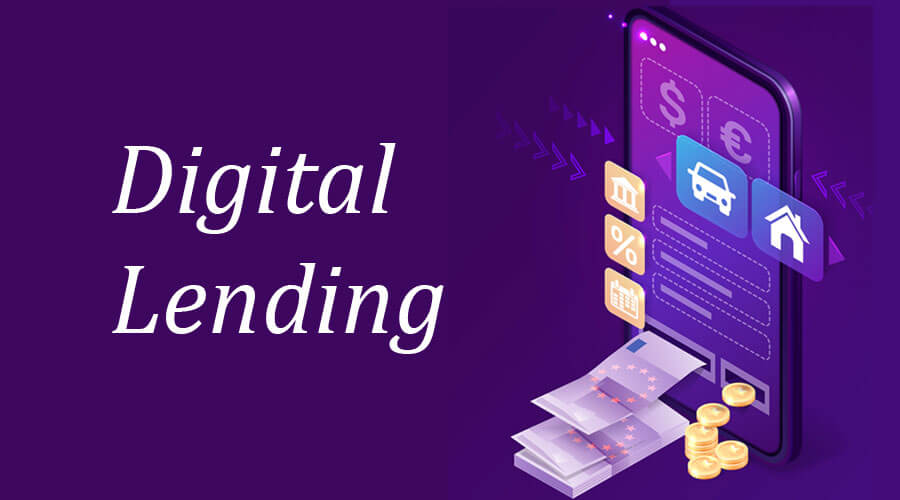 Card services provided in India by foreign-backed fintech firms have been disrupted by stricter regulations on digital lending being applied by the Indian government, said reports quoting industry sources and a document seen by the media. Reports said that Amazon's loan offerings have also been jeopardized and this has pushed players in the industry to plan a lobbying pushback.
The Reserve Bank of India (RBI) said this month that a loan borrower must deal directly with a bank due to concerns over high rates and unfair practices, dealing a blow to prepaid card providers and shopping websites that serve as middlemen and instantly process deferred loan payments.
India's digital lending market has expanded quickly, enabling $2.2 billion in digital loans in 2021–2022 as startups draw foreign investment and compete with traditional banks for customers.
Also, Read DBS Note Predicts More Space for RBI to Hike Rates
The new regulations have already affected the prepaid cards provided by startups Slice, backed by Tiger Global, and Uni, backed by Accel. These companies partnered with banks to offer users the ability to divide purchases into simple, interest-free payments, which is not possible with regular credit cards.
Uni gained popularity by helping people with "time-sensitive money crunches"; on average, $67 million was swiped each month, far more than some smaller private and public banks in India.
The RBI stated that the new regulations would go into effect immediately, but they also stated that "detailed instructions will be issued separately."
However, due to the RBI regulations, Uni suspended its card services this week, affecting hundreds of thousands of users, while Slice suspended the issuance of new cards.
Additionally, concerns are growing that the rules will stifle plans by larger competitors Amazon.com Inc. and Walmart's Flipkart to expand their well-liked buy-now-pay-later programs, which have drawn in millions of users, according to three industry sources.
That's because Amazon and Flipkart currently help their customers get loans. While the borrower later makes loan payments to the lender, the bank pays the online retailer. If online retailers cannot accept payments directly, the new RBI regulations may have an impact on this method, according to sources.
In a draft available to the media, an internal lobbying document created in collaboration with consulting firm PwC, the Internet and Mobile Association of India, a leading industry group representing Amazon and Flipkart, claimed that "it is likely that seamlessness of the customer's availing credit will be severely impacted."
The group intends to exert pressure on the RBI to make direct merchant payments an exception to the new regulations.
Flipkart has expressed confidence in the buy-now-pay-later industry, announcing in May that its user base had doubled to more than 6 million in just seven months.
According to sources, two additional organisations representing payment companies and digital lenders also intend to lobby RBI to reevaluate some provisions.
In a statement, Slice stated that it was committed to abiding by Indian regulations, which it claimed recognised the rapidly expanding industry. On the commercial difficulties, it made no remarks.
Inquiries from Reuters were answered by the RBI, IAMAI, PwC, and none of the other businesses.
Among other new regulations, the RBI has stated that fin-tech companies should charge their banking partners rather than the borrowers for the costs associated with facilitating a digital loan. Additionally, the companies must designate nodal officers and improve user data checks.
While some disruption as a result of the new regulations is unavoidable, the main objective is to protect consumers, according to Rahul Sasi, a cybersecurity expert who served on an RBI panel that helped draft the new regulations. Sasi was quoted by Reuters as saying.
"The idea has been to always let the businesses run, it was not about killing the fin-techs," he said.
Fin-tech companies are nevertheless concerned and believe more regulations are imminent.
According to Swapnil Bhaskar, head of the strategy at the Indian provider of digital banking solutions "Niyo," the rules may result in industry consolidation and slow the expansion of a sector that has grown quickly.
Some users have been disappointed by the disruptions.
Also, Read Precautions Should Take Prior to Making Online Money Transfers