'Metaverse' Is Among the Top 3 Terms For Oxford's Word Of The Year For 2022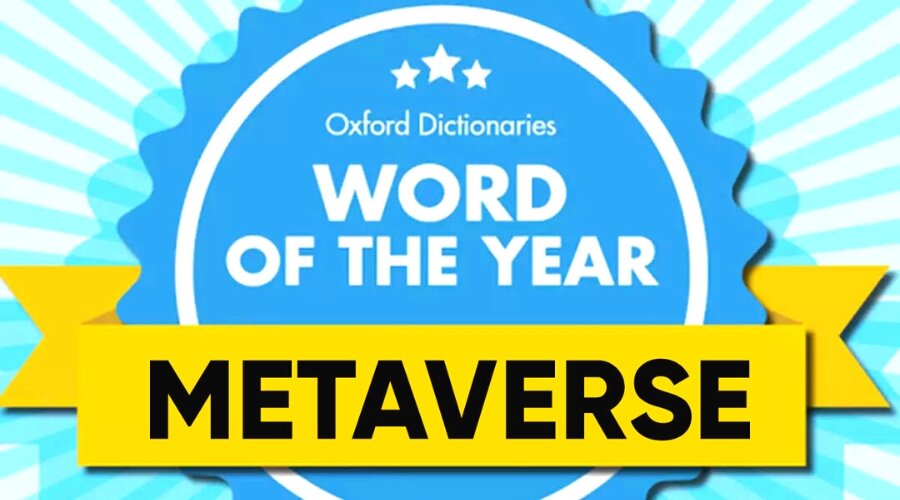 The term "metaverse" is among the three contenders for the title of Oxford "Word of the Year" (WOTY) – which is a competition conducted by Oxford University Press (OUP), the publisher of the Oxford English Dictionary.
The opening of the competition was officially made public by the OUP on November 22, comprised of the three words in the competition for the 2022 award. This is also the first year the organisers allow the public to vote on the competition for the WOTY. 
The competition of "metaverse" is with the terms "#IStandWith" and "Goblin Mode".
The Metaverse was described in OUP's video pitch as "a hypothetical virtual reality environment in which users interact with one another's avatars and their surroundings in an immersive way." 
"The term dates back to the 1990s, with the first recorded use in the Oxford English Dictionary in 1992 in the science fiction novel Snow Crash by Neil Stephenson," the video stated.
According to Oxford, the term "Metaverse" has quadrupled in usage in October 2022 compared to October 2021. According to the video, more lifestyle and work-related tasks in virtual reality environments may lead to "more debates over the ethics and feasibility of an entirely online future."
Regarding the other two WOTY candidates, "#IStandWith" has become a popular political activism hashtag. At the same time, "Goblin Mode" emerged as a post-COVID-19 lockdown concept in which one rejects "returning to normal" and instead does what they want.
In terms of how the three phrases were chosen, OUP stated that they analyzed a language data system to narrow the candidates down to three.
Voters must vote on the Oxford Languages website to officially vote for "Metaverse" or the other two candidates.
So far, over 237,000 votes have been cast, with voting set to end on December 2.
Also Read,
Oxford should have specified when the winning word would be revealed.
At the time of writing, a Twitter poll conducted by OUP found that 63% of 929 voters preferred "Goblin Mode," followed by "Metaverse" at 22% and "#IStandWith" at 15%:
Whatever the poll's outcome, the Metaverse is expected to be a significant industry shortly, according to a recent report by international consulting firm McKinsey, which estimates Metaverse-related technologies to be worth $5 trillion by 2030.
Citi increased its forecast, predicting that the total addressable market for the Metaverse economy will be in the $8-13 trillion range over the same period.
The blockchain and cryptocurrency industries, as well as Meta CEO Mark Zuckerberg's rebranding of Facebook to Meta in October 2021 and its recent developments on its Metaverse products through its Reality Labs business, have all had a significant impact on our understanding of the Metaverse.
Also Read,